W. B. Yeats (1885 - 1939).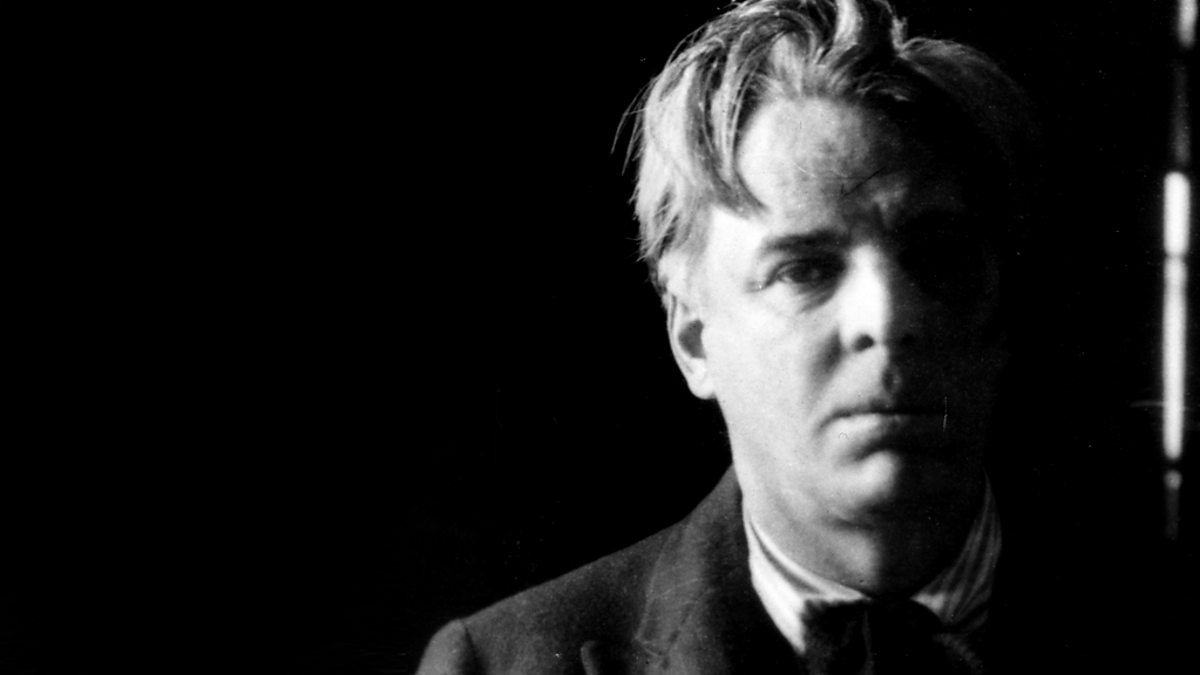 AEDH CONTA DA BELEZA PERFEITA.
Cílios alvienublados, turvoníricos,
Durante o dia inteiro os poetas líricos
Intentam a Beleza verso a verso,
Mas o olhar de uma dama causa um escarcéu
Tanto quanto a inativa gravidez do céu:
Por esta razão prostra-se meu ser,
Logo Deus apazigue o universo,
Ante inativos astros, e você.
§
AS AVES BRANCAS.
Segunda estrofe, por enquanto.
A exaustão destes sonhadores manchiorvalhados: lírio e rosa.
Não sonhe com eles, meu amor, meteoro ido em polvorosa
Ou chama de astro azul bem próxima à gota de orvalho a pender:
Quisera fôssemos aves brancas sobre o mar: eu e você!
—
§
AONDE MEUS LIVROS FOREM.
Tudo aquilo que digo,
Tudo aquilo que escrevo,
Que abra as asas e voe
E não pare tão cedo,
E, te encontrando triste, triste,
Que frente às águas te acalente,
Anoitecidas e revoltas
Ou estreladas simplesmente.
§

O AMANTE PLEITEIA COM O AMIGO EM PROL DOS VELHOS AMIGOS.
Por mais que estejas na melhor idade,
Vozes junto às pessoas
E amigos novos que só tecem loas,
Abaixo à vaidade!
Lembra do velho amigo que tiveste:
O Tempo há de inundar
Levando embora o encanto a todo olhar
—
Exceto este.
■
AEDH TELLS OF THE PERFECT BEAUTY.
O cloud-pale eyelids, dream-dimmed eyes,
The poets labouring all their days
To build a perfect beauty in rhyme
Are overthrown by a woman's gaze
And by the unlabouring brood of the skies:
And therefore my heart will bow, when dew
Is dropping sleep, until God burn time,
Before the unlabouring stars and you.
§
THE WHITE BIRDS.
I would that we were, my beloved, white birds on the foam of the sea!
We tire of the flame of the meteor, before it can fade and flee;
And the flame of the blue star of twilight, hung low on the rim of the sky,
Has awakened in our hearts, my beloved, a sadness that may not die.
A weariness comes from those dreamers, dew-dabbled, the lily and rose;
Ah, dream not of them, my beloved, the flame of the meteor that goes,
Or the flame of the blue star that lingers hung low in the fall of the dew:
For I would we were changed to white birds on the wandering foam: I and you!
I am haunted by numberless islands, and many a Danaan shore,
Where Time would surely forget us, and Sorrow come near us no more;
Soon far from the rose and the lily, and fret of the flames would we be,
Were we only white birds, my beloved, buoyed out on the foam of the sea!
§
WHERE MY BOOKS GO.

All the words that I utter,
And all the words that I write,
Must spread out their wings untiring,
And never rest in their flight,
Till they come where your sad, sad heart is,
And sing to you in the night,
Beyond where the waters are moving,
Storm-darken'd or starry bright.
§

THE LOVER PLEADS WITH HIS FRIEND FOR OLD FRIENDS.

Though you are in your shining days,
Voices among the crowd
And new friends busy with your praise,
Be not unkind or proud,
But think about old friends the most:
Time's bitter flood will rise,
Your beauty perish and be lost
For all eyes but these eyes.
■
Isto não é, a rigor, uma postagem e sim um depósito de traduções ocasionais. De todo modo, chamo a atenção pelo menos para isso daqui: de
Aedh tells
, na mesma sequência, o leitor poderá ler uma ótima postagem no escamandro acerca do poema
Aedh wish for the cloths of Heaven
,
aqui
.